US results: How will this endless election end?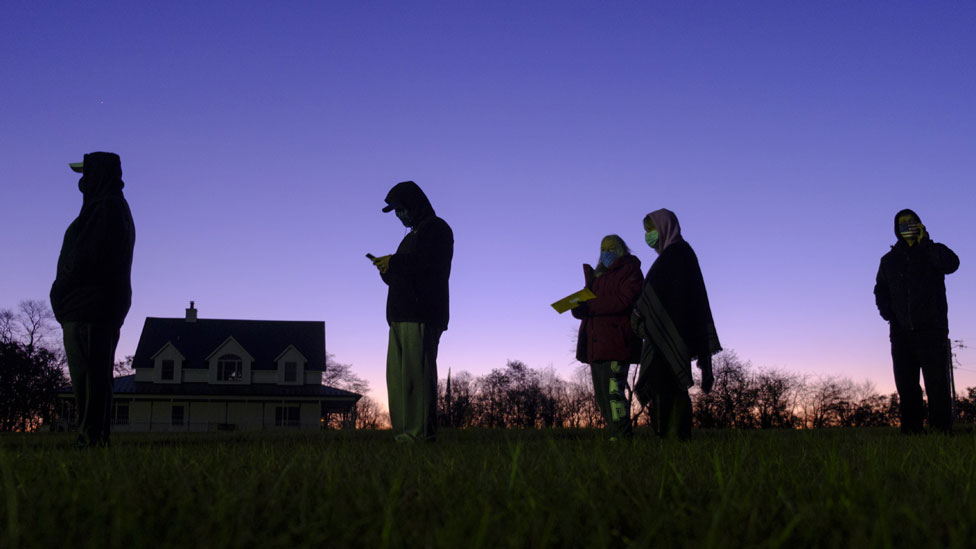 It's been days since the White House race was called for Democrat Joe Biden, but Donald Trump has yet to concede – or show any signs of acknowledging his defeat.
Instead, he is making unproven allegations of widespread voter fraud, which he says tipped the race to Biden.
The maths, however, are daunting – he trails by tens of thousands of votes in several states he would have to overturn in order to succeed. Most see it as a lost cause.
Trump's position, in defiance of political norms and traditions, is sending tremors throughout the nation, as public officials and American voters react to a situation that, while telegraphed for months in advance, is still travelling uncharted terrain.
Here's a look at how some key groups are handling these days of uncertainty. And how it might all play out.
Republican leaders
Should Donald Trump concede?
Not yet.
"The president has every right to look into allegations and request recounts under the law." – Senate Majority Leader Mitch McConnell
The real story
Over the past four years, Republican politicians – from congressional leadership to most of the rank and file – have fine-tuned a strategy for responding to Trump at his most controversial.
They bite their tongues, wait and let the storm pass.
Their calculation is simple. Few Republicans want to draw the ire of a man who can unleash the wrath of his base with the flick of a Twitter finger.
So despite the president's electoral defeat, Republicans appear content to stand aside and let the president insist he won with the "legal votes", until the seemingly futile legal challenges are resolved and the results certified.
Republican politicians have to think about their future, both in working with the incoming Democratic administration and in winning moderates in elections to come. Unlike the president, they're in no mood for scorched-earth tactics. Their political timeline is measured in years, not days or weeks.
So the name of the game is patience. They accept that the president has a right to make his claims, give him time to vent his frustration, but figure that there will be no evidence of sufficient magnitude to change the election results.
Through their actions, if not their words, they're acknowledging that come January, there will be a new president. Trump, too, shall pass.
Attorney General Bill Barr
Should Donald Trump concede?
Unclear.
"While serious allegations should be handled with great care, specious, speculative, fanciful or far-fetched claims should not be a basis for initiating federal inquiries." – Barr in a Justice Department memo
The real story
On Monday, in a departure from longstanding practice, Attorney General Bill Barr issued a memorandum to his senior staff opening the door for election fraud investigations at the Justice Department to begin immediately, rather than after vote results are certified by the states.
The document gives Donald Trump confirmation that the government is looking into unproven claims of widespread electoral illegalities in multiple states he lost by tens of thousands of votes. The attorney general, however, couches the memo with plenty conditions and cautions.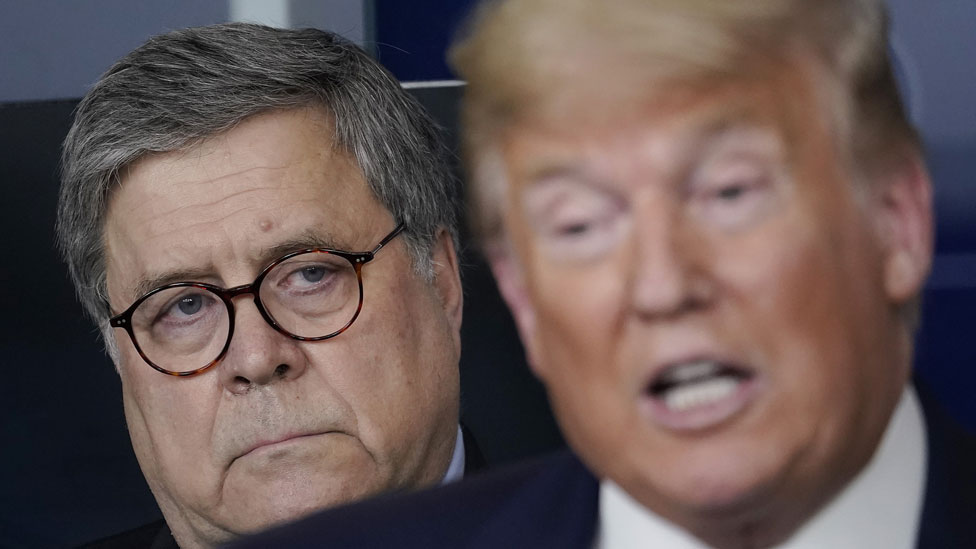 Despite including plenty of caveats, Barr's memo will provide fodder to Trump and his supporters, who insist that the election was stolen from them (never mind that other Republican candidates had fairly successful results).
There are safeguards in place to prevent political meddling in criminal investigations, particularly around elections. Barr has now removed some of those safeguards. Will it be enough to mollify the president looking for hard evidence to back up his claims of fraud?
Trump's inner circle
Should Donald Trump concede?
No! (Maybe?)
"I just spoke with President Trump and told him I love him and am so proud of him for standing firm for the rule of law, the constitution and our American system." – Trump legal adviser Jenna Ellis, via Twitter
Real story
Publicly, the president's closest aides and associates – particularly those who have been with him the longest, like Rudy Giuliani – are rallying to his side as he continues to contest the 2020 election results.
Part of this is practical. If the president leaves office, they lose their jobs (or, at least, access to the conduits of power). For some, like Press Secretary Kayleigh McEnany, this has translated into a firm insistence that their side will prevail ("This election is not over. Far from it.").
For others, such as Secretary of State Mike Pompeo, the recourse is bone-dry humour ("There will be a smooth transition to a second Trump administration.").https://emp.bbc.co.uk/emp/SMPj/2.36.3/iframe.htmlmedia captionThe BBC's Ros Atkins explains why everyone is talking about a Trump Campaign news conference
Part of it is personal. Trump's two eldest sons, Don Jr and Eric, have vociferously and repeatedly defended their father and amplified his claims of election fraud. It's their family name, and brand, on the line.
Behind the scenes, however, some doubt – or, perhaps, even certainty – has crept in. Presidential daughter Ivanka Trump has been silent since the election, and there are reports that both she and her husband, Jared Kushner, believe it's time for the president to concede.
Meanwhile, more junior members of Trump administration staff – who will be unemployed in a matter of months – are in limbo, reportedly being told by director of personnel John McEntee that they will be immediately terminated if he learns they are job-searching.
Failure to start looking for a soft landing spot at this point, however, verges on career malpractice.
Trump's base
Should the president concede?
Heck no!
"I have come here to show my love and support for our president, Donald Trump. It's total fraud. There's so many votes that haven't been counted yet, they're all fake, dead people." – Trump supporter in Houston, Texas, to BBC Newsbeat
Real story
Heading into last week's election, many Trump supporters were convinced that, despite polls indicating otherwise, their man was going to prevail.
Given the surprising 2016 results, where Hillary Clinton was favoured right up until she lost, their continued confidence may not have been entirely misplaced. And it turns out the 2020 results were much closer than final head-to-head matchups predicted.https://emp.bbc.co.uk/emp/SMPj/2.36.3/iframe.htmlmedia captionTrump supporters spoke to the BBC's Jane O'Brien in Washington DC
Although the votes have been tabulated and the race called for Biden, at least some conservatives continue to stick with the president. According to a Reuters/Ipsos poll conducted over the weekend, roughly 40% of Republicans do not believe that Biden has won the presidency (among the general population, that number stands at 21%).
The Trump campaign is planning "Stop the Steal" rallies across the country, including one in Washington, DC on Saturday. There have also been reports that the president is considering holding campaign-style rallies in the days ahead, although no formal plans have been announced.
As has been clear for a long time, if Trump has the will to fight, his base will stick with him.
Joe Biden
Should Donald Trump concede?
Yes.
"I just think it's an embarrassment, quite frankly… How can I say this tactfully? I think it will not help the president's legacy."
Real story
Since being projected the winner of the 2020 election on Saturday, Joe Biden and his transition team have done what they can to convey the appearance of a presidential transition process that is proceeding smoothly and methodically. He held a meeting with his coronavirus task force on Monday and took questions from reporters on Tuesday, where he promised to announce high-level administration appointments in the coming weeks.
Biden dismissed concerns that the president's decision not to concede is adversely impacting his work, saying a delay in access to the funds and government information normally provided to the president-elect's representatives is not a major setback.
Republicans, he said, would come around to accepting his victory, even if they were "being mildly intimidated by the sitting president".
For the moment, Biden and the Democrats are taking the rhetorical high road in the face of Trump's social media fusillade – although their lawyers are vigorously contesting things in court.
They're of the opinion that time, and the vote count, are on their side, and they'll have a successful outcome regardless.
Donald Trump
Should Donald Trump concede?
Just read his tweets for an answer…
"People will not accept this Rigged Election!"
Real story
Only Donald Trump knows why he has yet to concede to Biden, despite trailing in multiple states by tens of thousands of votes.
Perhaps, as a consumer of right-wing media, he truly believes that there has been yet-to-be-proven voter fraud on a scale large enough to convince multiple courts and swing the election.
Cynics will say it's a combination of the president trying to muddy the waters to protect his personal brand from the stain of losing – or to continue fund-raising from a base that still believes he has a chance, if only he were to have enough donations for a protracted legal fight. A flurry of campaign solicitations, with fine print indicating much of the money raised will go toward retiring campaign debt and other non-related purposes, lends credence to this.
At some point, however, reality will intrude. States must certify their election results in the coming weeks and, barring a historic reversal of fortune, Joe Biden will have a majority of the 538 presidential electors to secure the presidency. On 14 December, those electors will gather in state capitals to officially cast their ballots for the president and vice-president. In January, Congress will receive and approve the results.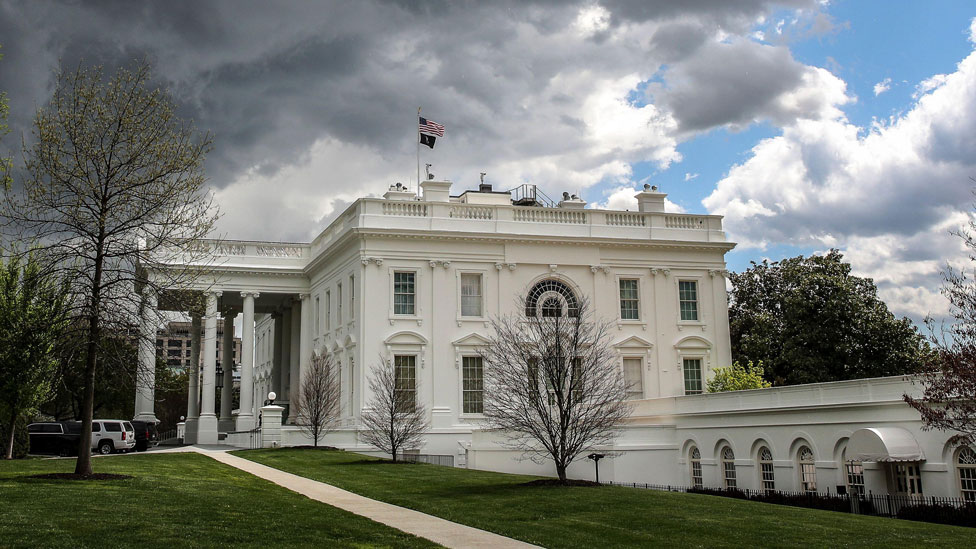 Set aside toothless norms and traditions. Those are cold, hard deadlines.
After that, all that's left is for Biden to be sworn in at noon on 20 January, and the Trump presidency will be over, whether he likes it or not; whether he concedes or doesn't.
Trump could always run again in 2024, of course. The US Constitution does not preclude two non-consecutive presidential terms. He could also serve as a party kingmaker, paving the way for a presidential bid by one of his children or political acolytes.
This may be the endgame of the 2020 election, but the political manoeuvring will never stop.